Get ready to revolutionize your Ethereum Classic mining experience with the highly anticipated Antminer E9 Pro. As the newest addition to the Bitmain lineup, this cutting-edge miner sets a new standard for profitability, power, and efficiency in ETC mining. Discover all the exciting details about this groundbreaking miner in our comprehensive review.
Unleash Incredible Hashing Power and Energy Efficiency
With its remarkable hashing capability, the Antminer E9 Pro delivers close to 4000mh while consuming a mere 2000 watts of power. Prepare to be amazed at the sheer efficiency of this miner, as it maximizes your mining output while minimizing energy consumption. Stay ahead of the competition and optimize your mining operations for unparalleled profitability.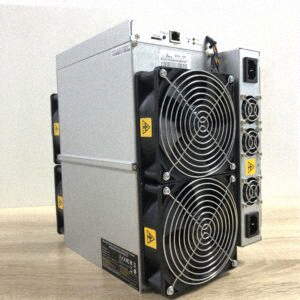 Impressive Specifications for Unmatched Performance
Let's delve into the specifications that make the Antminer E9 Pro a true game-changer in the world of ETC mining:
Manufacturer: Bitmain
Model: Antminer E9 Pro (3.68Gh)
Release: February 2023
Size: 195 x 310 x 550mm
Weight: 20200g
Noise Level: 75db
Fans: 4
Power Consumption: 2200W
Interface: Ethernet
Memory: 7G
Temperature: 5 – 40 °C
Humidity: 10 – 90 %
Unmatched Efficiency and Cutting-Edge Technology
The Antminer E9 Pro is designed to mine the ETCHash algorithm, boasting an exceptional maximum hashrate of 3680Mh/s while consuming only 2200W of power. As the latest generation of high-performance miners, it's tailored specifically for Ethereum Classic mining, ensuring optimal performance and maximum returns.
Achieve Unprecedented Mining Rewards
Bitmain's Antminer E9 Pro takes ETC mining to new heights by unlocking increased mining returns. It accomplishes this by achieving an impressive energy power efficiency ratio of 0.6J/M, providing miners with enhanced rewards for their mining efforts. Say goodbye to inefficiency and hello to enhanced profitability with this state-of-the-art miner.
Industry-Standard Design for Longevity and Reliability
The Antminer E9 Pro incorporates an industry-standard design that not only maximizes performance but also enhances miner longevity. Equipped with the latest heat dissipation technology, this miner ensures optimal cooling and durability, allowing you to mine with confidence for extended periods.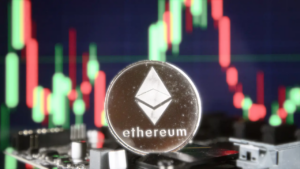 Conclusion: Elevate Your Mining Experience
The E9 Pro 3680M is a mining powerhouse designed to help you achieve outstanding financial results. With its remarkable 3680M hashrate, you can efficiently mine ETC coins and maximize your earnings. Its exceptional performance, stable operation, and remarkably low power consumption set it apart from the competition.
Unlock the Best Mining Pool Returns
Equipped with advanced technology, the E9 Pro 3680M ensures you get the most out of your mining efforts. Its user-friendly interface simplifies the setup and management process, empowering you to optimize your mining pool returns effortlessly. Experience the joy of hassle-free mining with this exceptional miner.
Choose the E9 Pro 3680M for Unmatched Performance
If you're searching for a high-performance ETC miner that delivers exceptional results, the Antminer E9 Pro 3680M is an excellent choice. Not only will it help you earn money, but it also offers the potential for unlimited returns. Elevate your mining journey and embark on a path to unprecedented success.